Munchlax got the munchies

Another Pokemon has been revealed for Super Smash Bros Brawl. This one isn't a playable character though, it just comes out of Pokeballs.
Munchlax is fat, green and hungry. He's the pre-evolved form of Snorlax.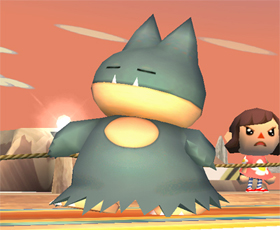 I don't need your cheers.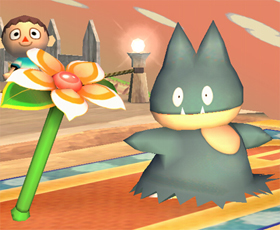 I'm not one for salad, but here goes.

The townsfolk looked on in horror.