Brawl's Mushroomy Kingdom

There's a strong Mario flavor to today's Super Smash Bros Brawl update. It's the Mushroom Kingdom like you've never seen it before. The infamous first level from Super Mario Bros has been recreated but with nicer looking backgrounds.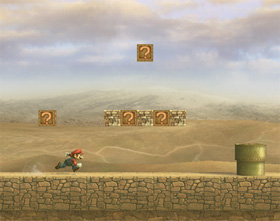 This place looks familiar.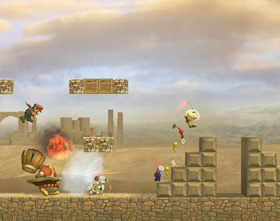 Goomba you've put on weight.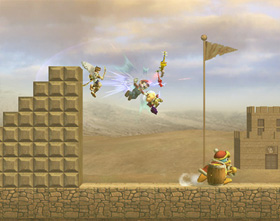 Guys, I bet you she's not in this castle.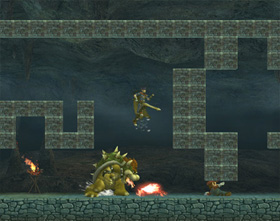 Do-do do-do DO-DO.
There's also a reworked Mario theme tune done by the one and only Koji Kondo.
It almost reminds me more of Transport Tycoon than Mario Bros.