New Pork City in Brawl

New Pork City is the 14th stage revealed for Super Smash Bros Brawl. It originates from Mother 3, so it's effectively Lucas' home level.
Sakurai claims it to be one of the biggest stages around so far, comparable in scale to Temple. There's also a beast that roams around known as the Ultimate Chimera.

New Pork, New Pork!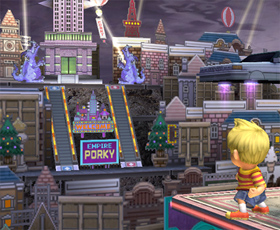 Billboards are ok, but where's the bathroom?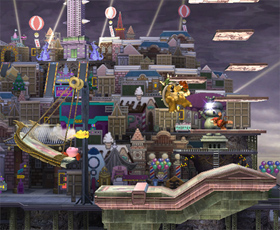 Crime in New Pork hits a new high.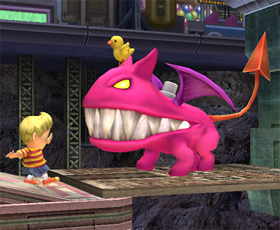 Did you just call me Piggy?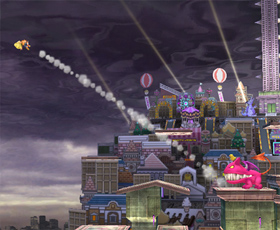 Piggy 1 - You 0