New Super Mario Bros 2 DLC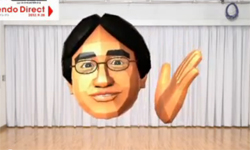 Nintendo cashing in
If you find yourself finished already with New Super Mario Bros 2 on 3DS, the latest Nintendo Direct video from Japan has some information that will breathe new life into the game. Three level packs are to be released for the Coin Rush mode, each of them costing 200 Yen. No details as to when we'll see them in the west, but this is what they are described as:
Survival Panic Pack - Three tough courses.
Gold Mario Go! Go! Pack - Three easier stages where players try for 30,000 coins.
Challenge the Record A Pack - Three time-limited stages where players go for high scores.
If you're interested in the Nintendo Direct video in Japanese, see below. Hosted by Dr Kawashima... er, I mean Satoru Iwata.
You can see some screenshots of these new level packs on the New Super Mario Bros 2 page.