Metroid stage in Brawl - Norfair

Won't you come with me to a place in a little town, the only way to get there's to gooooo straight down. Norfair is the Metroid-themed stage for Super Smash Bros Brawl.
Norfair is a hot area with a load of lava, and is where Samus faced off against boss Ridley. The lava level can rise and cover the platforms, so stay on your toes.
The lava can also flow from above in big waves. At these times a safe bunker area will appear, but you'll probably have to fight for it.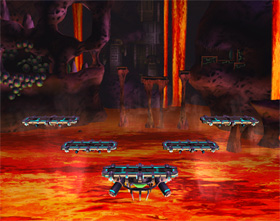 Property prices in Norfair are way down.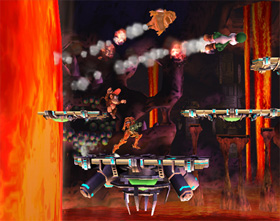 If you can't stand the heat..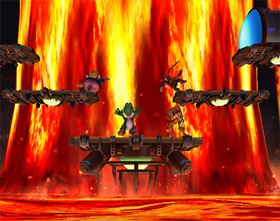 Duck and cover.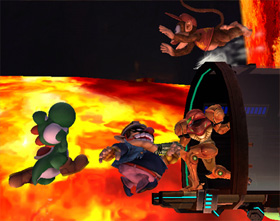 If your name's not down, you can't come in.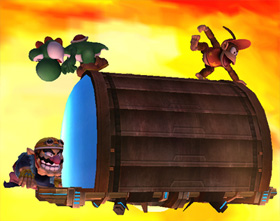 Pssst! Open the door, I've got cookies.