Peach returns to Brawl

Princess Peach, the veteran is back once again for Super Smash Bros Brawl.
Her special skills include floating jumps and a defense involving that mischievous Toad.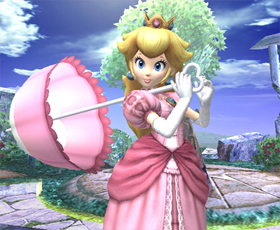 Barbie ain't got nothin' on me.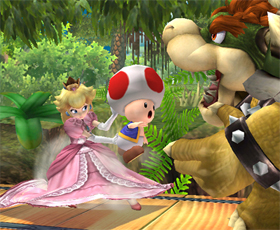 You've been a bad boy Toad, in you go.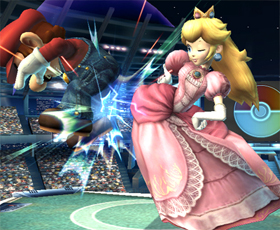 A wink lets you get away with anything.

Off to the mall, l8rz.