Mama takes flack from PETA

Animal rights organization PETA has taken objection to the Cooking Mama series of games available on Nintendo platforms. They feel that more vegetarian recipes should be included, or even an entire game could be dedicated to the cause.
This has resulted in PETA creating a spoof mini-game based in Flash. It can be 'played' on their website.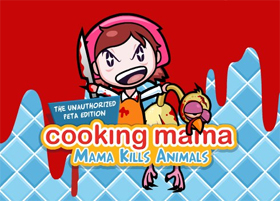 Poor mama, does she deserve to be portrayed in such a negative light?