Petey Piranha bossing

Yesterday's video about the Subspace Army in Super Smash Bros Brawl showed off a fierce looking Petey Piranha.
Despite his huge size some were speculating he could be a playable character (as if). Well forget it, he's a boss. The first boss.
Wielding a cage in each hand, he'll do his best to slam you with them. Inside the cages are Princess Peach and Princess Zelda, you can only save one.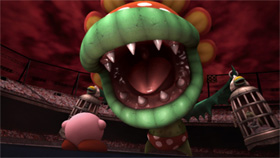 You can call me Pacman.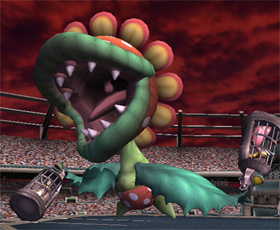 What do you mean I'm ugly?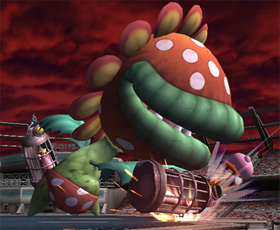 Society made me this way.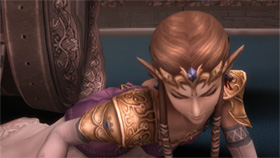 She's all shook up, oh-oh-oh.