Pikachu's Brawl moves

Yes, Pikachu's electric, it's in a family full of eccentrics, and it's done things I never expected. Today we're looking at Pikachu's special moves in Super Smash Bros. Brawl.
The first time you use the side special attack you'll hit with a big damage rating of 20%. Consequent uses will gradually get weaker though.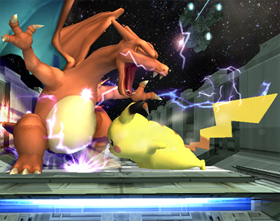 Oh god, anywhere but there!
Up special move: Quick Attack
Using the quick attack you can do two jumps in a row. They have to be in opposite directions though, so you'll make a zig-zag pattern through the air.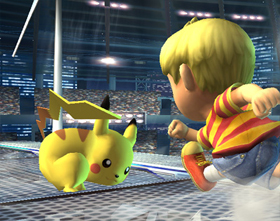 Lil privacy please?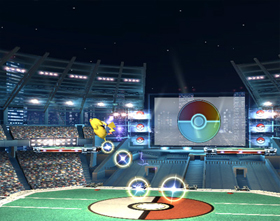 Man, no more curries for me.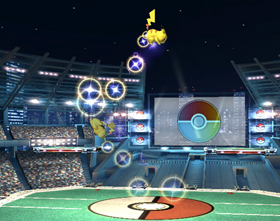 Uh-oh. Halp!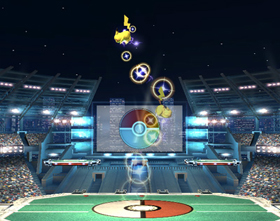 When will it end?
Down special move: Thunder
This looks more like lightning to me, but anyway. Enemies directly above will get zapped. If you can get Pikachu touching them at the same time the attack is boosted even more.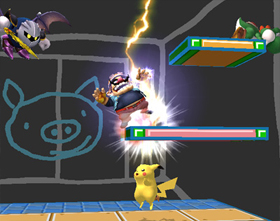 Why you lil!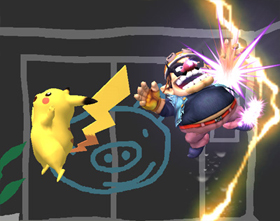 This isn't good for my pacemaker.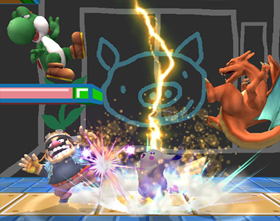 Yoshi's seen it all before.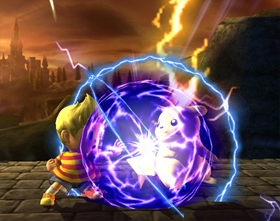 Step into the light, boy.