Piplup brawlin'

There's another Pokemon hitting Super Smash Bros Brawl, it's Piplup.
Piplup appears in the Diamond & Pearl games, you receive it from Professor Rowan. Throw down a Poke Ball and this little guy might just wash away your cares, and your opponents.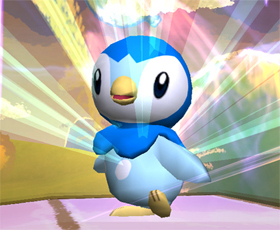 Poppin' fresh.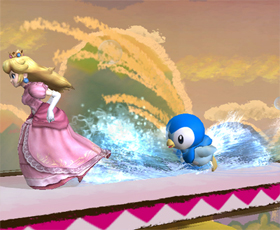 Sorry, but I really had to go.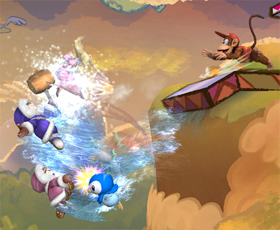 Men overboard.