Skyworld - Pit's stage in SSBB
The daily Super Smash Bros Brawl update shows us a new stage called Skyworld.
This is based on the world of Kid Icarus, so you can consider it to be Pit's home stage. The floor breaks up a lot but also regenerates, supposedly playing an important part in strategy.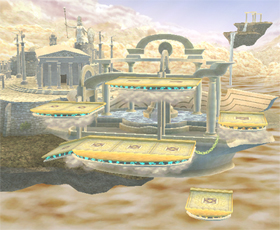 Welcome to Skyworld, please use the hand rails at all times.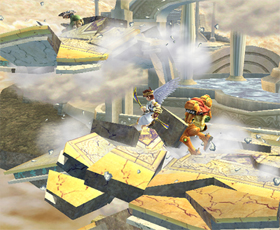 Life's tough in the ghetto.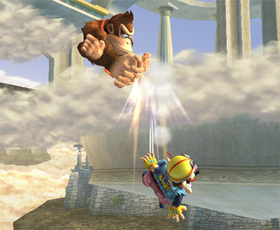 DK spent his summer at yoga camp.