Pokemon Stadium 2 in Brawl
Sakurai's treated us to two Smash Bros Brawl updates today. This one is a stage, named Pokemon Stadium 2. The previous game Melee featured a Pokemon Stadium as well, but this has been upgraded.
As the battle goes on, the environment changes into one of four things:
Electric
Ice
Ground
Flying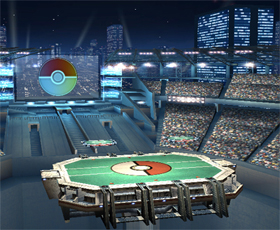 GOOOAAAALLLL!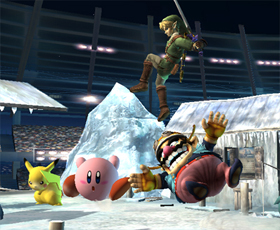 Pikachu's cold ;_;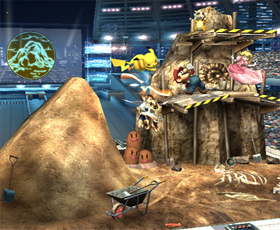 Don't ask Mexicans to build your hotel.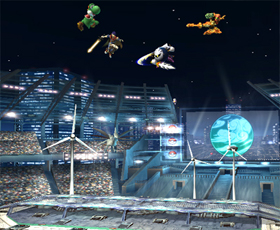 I can see my house from here.