Pokemon trainer in Brawl
New character announced for Super Smash Bros Brawl! He's the Pokemon trainer (why didn't they just use Ash?).
He doesn't fight directly, but instead lets his pokemon do it for him. He comes equipped with three pokemon, they are:
Squirtle
Ivysaur
Charizard
He can swap them in and out at will, they switch in this order: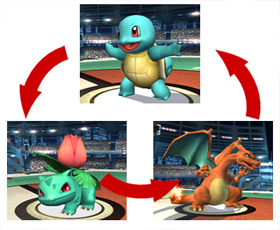 The down side is that they all share the same damage meter. There is another stat called stamina though, if you rely too heavily on one pokemon he'll start to tire. Conversely if you swap them in and out too much they'll also start flagging.

Catch 'em all? I've only got 3.

Mario has a good track record against turtles.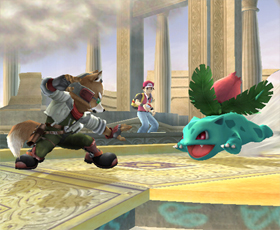 This will end in tears.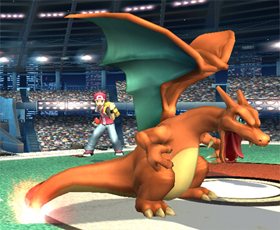 Quit it, we'll have to pay for the damage.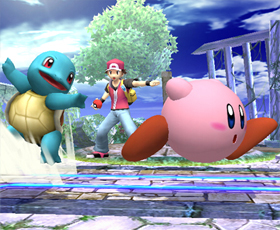 Kirby needs the bathroom... again.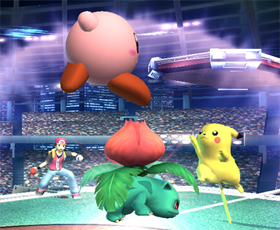 Flowerboy doesn't look so tough.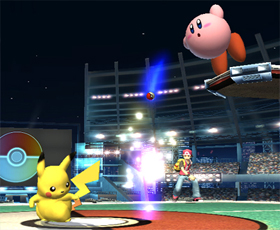 Where'd he go?

Don't feed your pokemon with beans.