Pokemon Trainer's final smash

Here is the Pokemon Trainer's final smash in Super Smash Bros Brawl.
The final smash item can be collected by any of the three Pokemon, it doesn't make any difference. When that happens the other two will appear and they'll wind up for a big Triple Finish, each one doing a special move:
Squirtle - Hydro Pump
Ivysaur - Solar Beam
Charizard - Fire Blast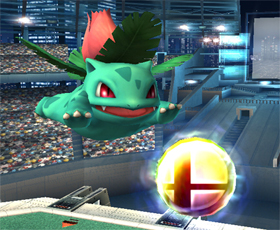 I see pain in your future.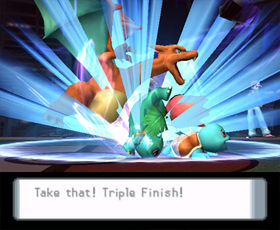 Here comes the cavalry.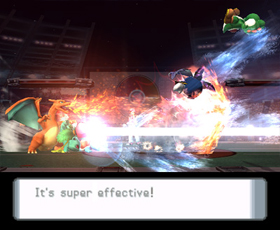 Fire & water is an effective attack?

Dance, Fox.