Project O titled King Story

A few months back there was talk about a Japanese dream team of developers coming together to make a game. It was mysteriously given a codename of Project O. Now they've spilled the beans to a Japanese magazine, the game is actually called King Story.
An RPG with strong simulation elements, you take control of the king, running your kingdom as you see fit. Around the towns beasts roam, you need to take them on with up to 10 characters in your group. A few scans of in-game action are available: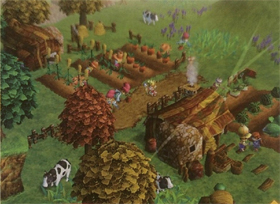 Looking good, cows.

Knock knock, angry mob.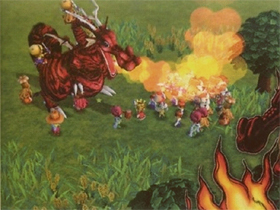 Shhhhhhhmokin'