Fishing Frenzy is coming

Fishing enthusiasts can look forward to another Rapala game being released next month, in Rapala Fishing Frenzy.
The first game Rapala Tournament Fishing was released around the same time as the Wii's launch. Sadly it was an abysmal failure, if only in gameplay terms and not in sales. It averaged around 4/10 in review scores and left customers reeling (ahaha).
Fishing Frenzy will come packed in with this updated rod accessory: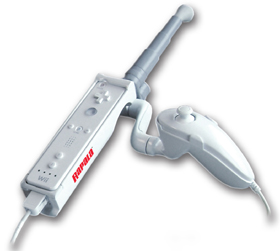 Battle for major trophies.
Over 20 species of fish.
Freshwater lakes and environments.
The release date is September 2nd.