Brawl Rotation Mode
If you have more than four players wanting to play Super Smash Bros Brawl, the new Rotation Mode could come in handy.
Rotation mode lets you choose whether winners or losers get rotated out for the next people in the queue. Sadly this feature is limited to only 16 players, whereas most of us like to play Wii with at least 32 of our best friends hanging around the TV. Maybe next time.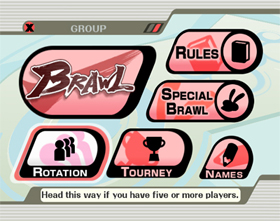 Cool looking menu.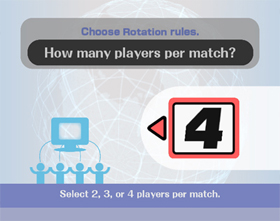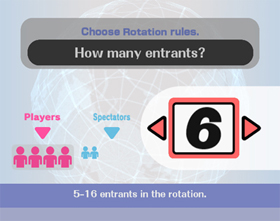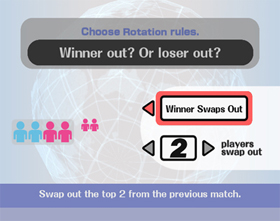 Clever, people will try to lose now.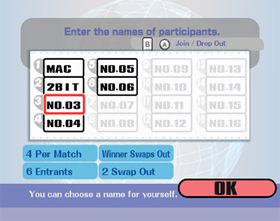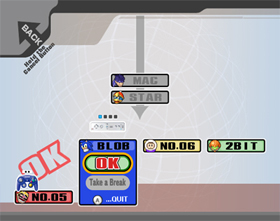 No.5 is alive.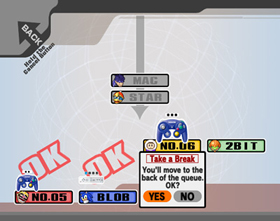 brb, I left the oven on.