Cube making a comeback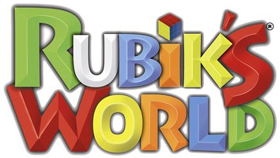 No not the GameCube, but Rubik's Cube! In a press release The Game Factory has announced Rubik's World is heading to the Wii and DS.
Rubik's World is a series of puzzle games, it claims to look and play like nothing else available on the market. The puzzles will involve things like creating 3D objects, navigating mazes and creating soundtracks.
Up to four players are supported and the Wii version will incorporate an online message board. Expect a Fall 2008 release.