Crackin' safes, watchin' the game

Another point and click style game is being ported from the PC to Wii, this time it's Safecracker: The Ultimate Puzzle Adventure.
The overly descriptive title says it all, it's a puzzle game where you must crack open safes. Before the inevitable chants of 'shovelware' begin though, it's worth noting this game was critically well received. PC Gamer magazine even gave it the accolade "Puzzle game of the year" in 2006.
There's also a box art for us to gawk at.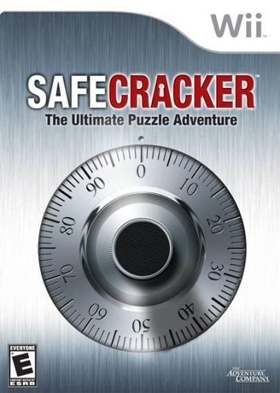 Doesn't get much simpler than that hey! Or maybe it does.
Safecracker is expected to come out in November. I'm quite into puzzles recently (Professor Layton + Toki Tori), so this might be one I'd pick up.