SSBB - Samus' Final Smash

Fresh from the official Smash Bros Brawl blog is Samus' final smash move. It's a huge blast from her laser cannon.
The only problem is, once it's used, her armor falls off! This turns her into zero-suit Samus.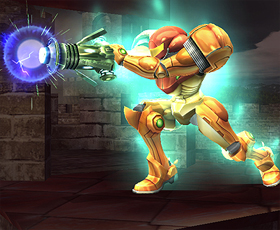 The trusty arm cannon.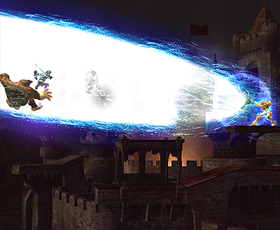 Ker-blamus?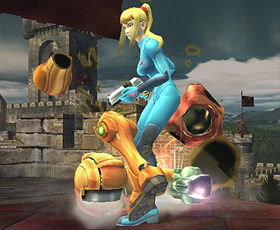 No they cannot see me naked.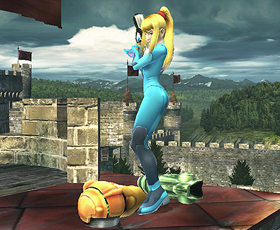 Oh well, this pistol thing looks alright.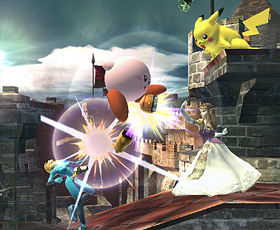 Oooof! Where's my ship, I'm going home.