Sheik makes it into Brawl

Looks like Sakurai is feeling guilty about the delay and has decided to give us a newsworthy update: Sheik is in Super Smash Bros Brawl.
You call upon Sheik by using Zelda's down special move. The model used is done in a Twilight Princess style, even though Sheik didn't appear in the game.
Sheik's special moves are:
Standard - Needle Storm
Side - Chain
Up - Vanish
Down - Transform
Final Smash - Light Arrow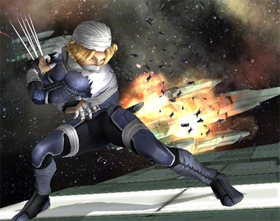 Can I come in now? It's cold out here.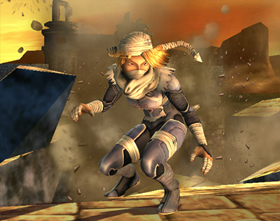 Er, it was like that when I got here.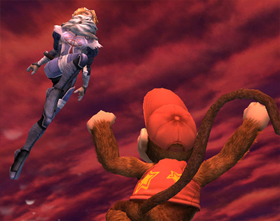 To infinity and beyond!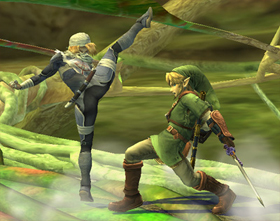 Bet you can't go this high.