Shields and Dodges in Brawl

It's a double whammy of Super Smash Bros Brawl updates from Sakurai today. He shows us the art of using shields and dodging.
Using your shield to block attacks is an important technique, but the more blows it takes, the smaller it will get. In the end it might break down entirely.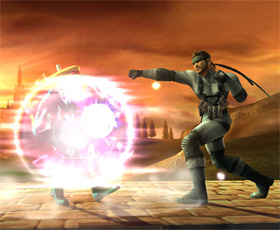 Kirby is that you?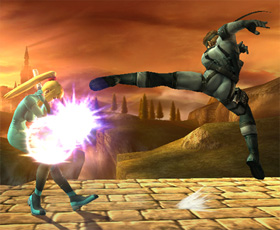 Shields at 0%, time to die.
More importantly, you can use the control stick for dodging. There's a few maneuvers you can make:
Down - Sidestep.
Back - Backward roll.
Forward - Roll dodge to get behind your enemy.

Skip to my Lou.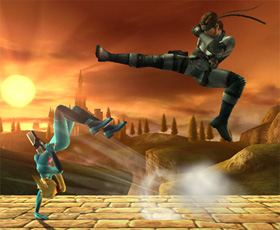 Everybody was kung-fu fightin'.

Time to kick some back.