Smart Bomb wants to mess you up

The Smart Bomb is a cheeky little item taken from the Star Fox series, now it's set to turn heads in Super Smash Bros Brawl.
On detonation, the Smart Bomb causes a fierce explosion which takes up almost the whole stage. On occasion you might get a dud which fails to explode. Be careful in this case, it could go off at any time, taking your eyeballs with it.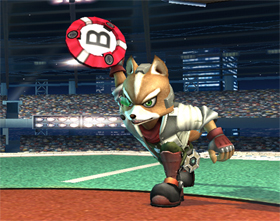 One more time, sweetness.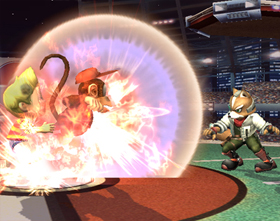 STRIKE!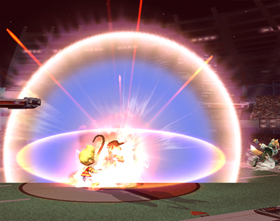 Diddy K, should've stayed at home yesterday.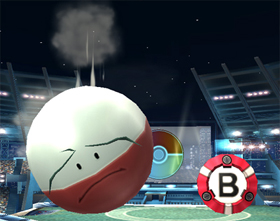 Oh no.. oh no.. OHH YEAAHHHHH!