Challenges in Brawl

Some of the reward items you can collect in Super Smash Bros Brawl (like trophies, stickers and CDs) have certain requirements before you can pick them up. The Challenges mode lets you keep track of these.
The challenges screen is a grid of small windows. Based on your performance in-game, these windows will bust open when you meet the conditions of a challenge. When this happens you get the item inside, and neighboring windows on the left and right will turn a transparent red allowing you to see what their requirements are.
Finally you also get to use some golden hammers to force windows open. These are limited though, so you should probably use them on challenges that you really struggle with.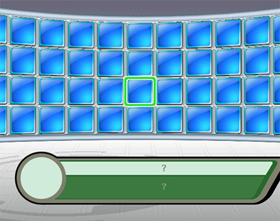 Helpful hints.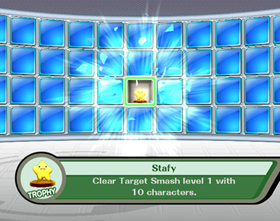 OH HAI!! DINNAR TIEM?!!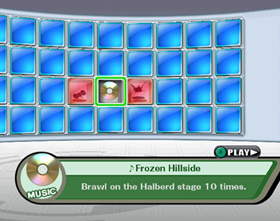 Gangsta rap I assume.