Training Day in SSBB

Just when you thought Tuesday was all over, there's actually another update on the official Super Smash Bros. Brawl page.
This time Sakurai tells us about Training Mode. In this mode you can hone your skills against bots and fiddle with various settings.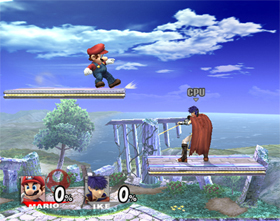 This platforms feels a bit loose.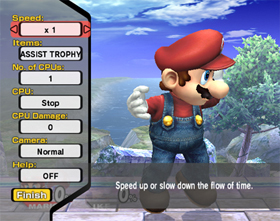 Gotta get my settings just right.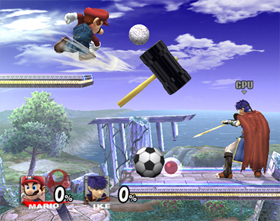 Wii Sports 2.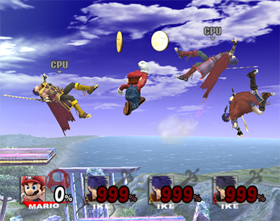 I've got the magic eye.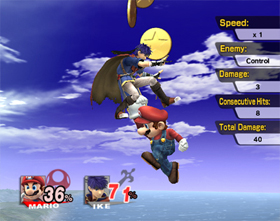 Hey, watch where you're punching.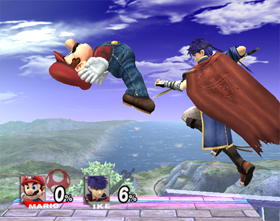 10 9 10 10