Don't go back to Smashville

Friday again, it rolls around so fast. A new stage for Super Smash Bros Brawl is called Smashville. Its theme is heavily based on the world of Animal Crossing.
The scenery in Smashville changes with the time of day, which is determined by the Wii's internal clock. Also it seems like certain events can trigger, like a musical performance on Saturday evenings.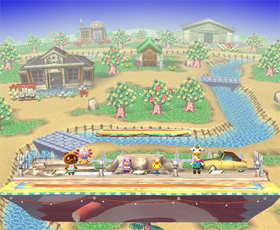 Seems familiar?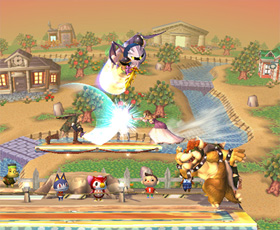 The residents looked on in horror.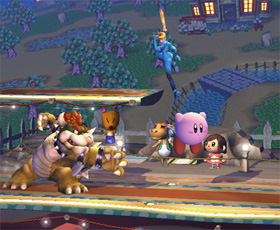 Dusk in Smashville.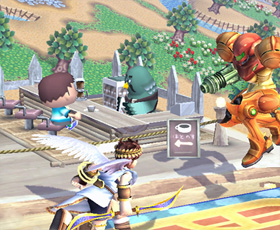 Coffee with your brawling sir?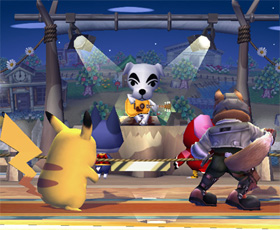 A fight could break out at any moment.