Smoke Balls in SSBB

Cough. Hack. Sakurai has revealed a new item in Super Smash Bros Brawl. It's called the smoke ball.
This item deals no damage to fighters, and is merely for fun effect. When it hits something, the smoke ball begins releasing colored clouds of smoky goodness.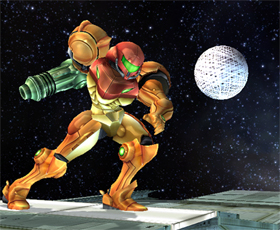 I'll take this home for my cat.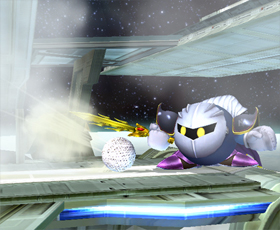 Wario, is that you?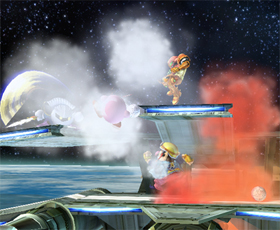 Is there any wind in space?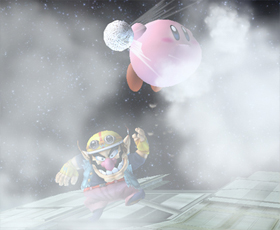 They're coming in!