Snake's final smash

The Dojo is starting the new year with a bang, today we get another good Super Smash Bros Brawl update: Snake's final smash.
On doing the move, the player controlling Snake will get a 3rd person over-the-shoulder view of the action and a targeting reticule will appear.
Snake uses a grenade launcher to blast the other fighters, he can fire a total of 12 grenades, 6 in each clip. There's also a time limit, he can't stay there indefinitely.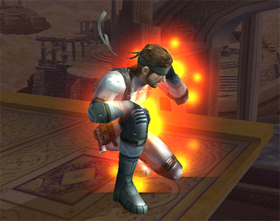 I feel like chicken tonight.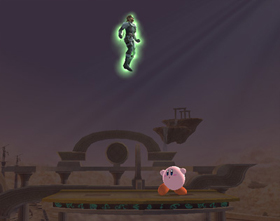 Ohz noz, teh Martians are landing.

Meeting adjourned.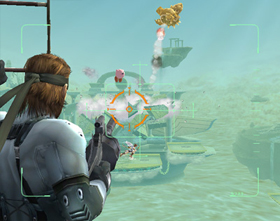 Just like Operation Wolf.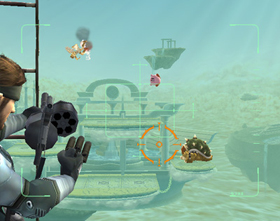 Bury my shell at Wounded Knee.

Then it's time I disappear.