Sonic & The Black Knight Wii exclusive

The latest Nintendo Power magazine brings news of a brand new Sonic the Hedgehog game (newer than Unleashed even), exclusive to Wii.
It's called Sonic and the Black Knight, for now anyway. There aren't many details to go on, except that Sonic will probably be wielding a sword.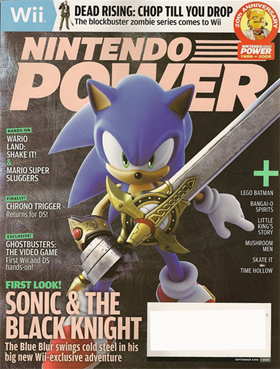 So he was a werewolf, and now he's a knight. Right, ok. Guess what's coming next year.. "Sonic Tycoon". You heard it here first.