Green Hill Zone in Brawl

The classic Green Hill Zone from the Sonic games is confirmed as a stage in Super Smash Bros Brawl, courtesy of Sakurai today. It will remain hidden until you unlock Sonic himself though.
As in the originals, the stage features sloped terrain. If it takes too much punishment, some of the ground will fall away. In the background you might also catch a glimpse of Knuckles, Tails and Silver running by.

Hey there's a free life up there.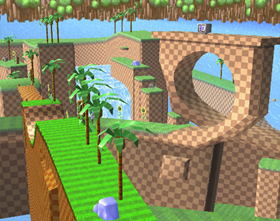 It's oh-so quiet. Shhh! Shhh!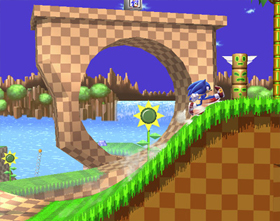 You try doing loops in clown shoes.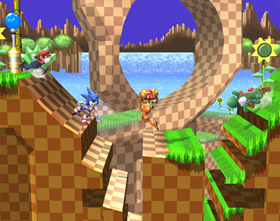 Sammy we're putting you on a diet.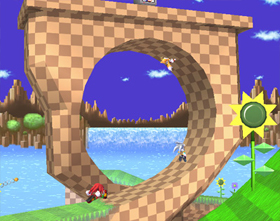 Lower your tails, I can see everything!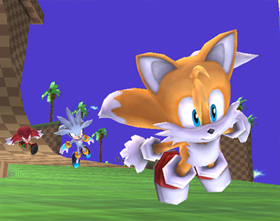 Meh, I don't need pants.