Sonic wanted for kidnap

The once cult-hero, Sonic the Hedgehog is wanted by police for questioning. He faces allegations connected to a series of kidnaps for ransom.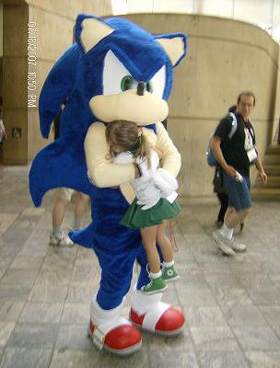 Close friend Knuckles commented:
"He hasn't been himself lately, we've nearly had to file for bankruptcy. The disastrous Japanese launch for Sonic Rush Adventure pushed him over the edge".
If you see Sonic, notify the local authorities immediately. Do not approach, he is known to be armed with sharp spikes and a "radical" attitude.
Hedgehogs enjoy habiting grassy areas, gardeners are reminded to exercise particular caution. Favorite foods include beetles, caterpillars and earthworms.