Sonic is in Brawl!

Woo, a real big update from Sakurai today. Sonic the Hedgehog is to be a playable fighter in Super Smash Bros Brawl.
Not much is known about his attacks yet, but Spin Dash seems to be one of them. Expect speed to be one of his main assets.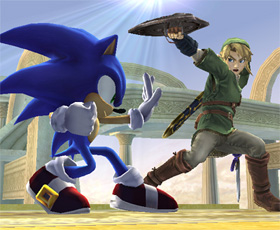 Get this thing away from me.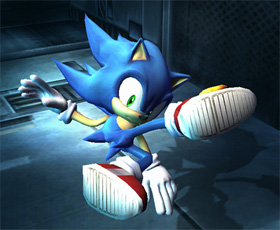 Dancing in the dark.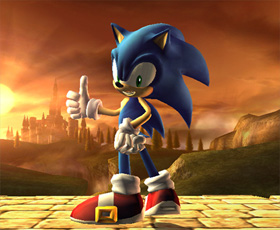 Hitchhiking's cheaper than the bus.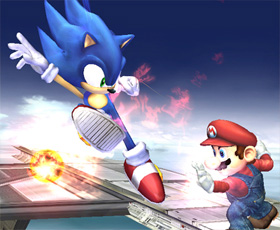 We meet at last.