Sony: We respect Nintendo as a highly successful competitor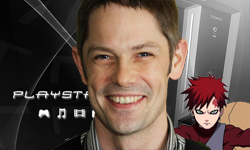 They're nicer in Europe
In an interview with Eurogamer, Sony UK boss Fergal Gara was asked about how the Nintendo Wii U would impact on Sony's plans as the next generation of console unfolds. He had the following words to say:
"We respect Nintendo as a highly successful competitor. Of course we will watch what they're doing with interest. It's a very interesting product they're bringing to market. I don't have a clear view on how successful it will be. And to a large extent it doesn't matter what I think. It matters what the great British public think. So we will see."
"They certainly laid a broad church in terms of the list of features hopefully trying to have a broad appeal in the device. I don't think there will be huge volumes in the market this side of Christmas. I think they will pull in early adopters. It's probably one to be concerned about far more and watch more carefully into next year. But we feel very confident that in the PlayStation and we won't be going after the same niche early adopter market they'll be going after this Christmas. I think we're sitting in separate camps at this stage, so it won't be head to head."
"If they gain real traction next year it becomes a more important factor in the mix. They've been a very key player in the market overall as you well know in recent years. So we have to respect that, watch that and do our best to compete with that." - Fergal Gara, Sony
You may be surprised to read those paragraphs, as it's not the usual kind of arrogant guff that Sony comes out with.