Special Brawls a-happenin'

In Super Smash Bros Brawl you can do something called a Special Brawl, which lets you alter a number of settings affecting the gameplay. These include:
Stamina of the fighters.
Size - Mega or mini-me.
Head type - Flower or Bunny.
Body type - Clear or Metal.
Status - Curry or Reflect.
Gravity - Light or Heavy.
Speed - Slow or Fast.
Camera mode - Fixed or Angled.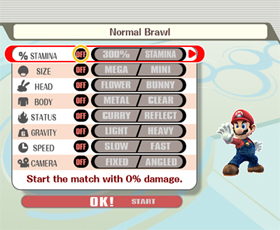 Keep It Simple, Stupid.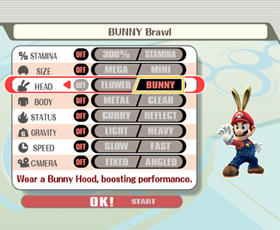 I've always wanted these.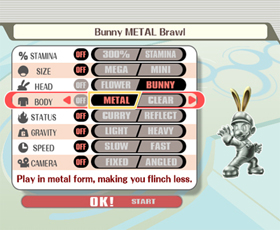 Bunny Metal FTW.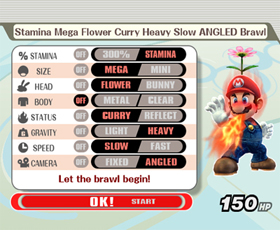 Heaven or hell, let's rock!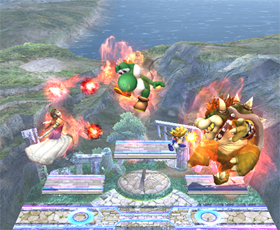 Hold your nose, everyone's on curry.