Quite an important update from Sakurai today, it gives us some details on a single player mode in Super Smash Bros Brawl.
It's called The Subspace Emissary and it's a side-scrolling action game, complete with a storyline and everything. Ok, less yap, more snaps.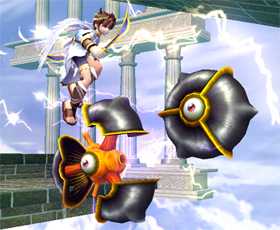 Pop him in the eye, Pit.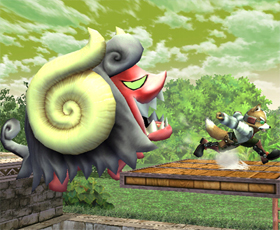 This guy's got bad news written all over him.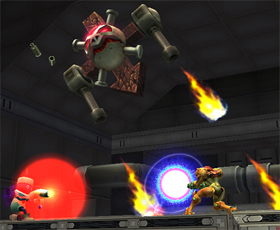 If you ever build a space ship, make the guns movable.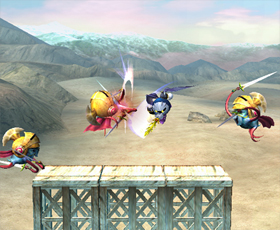 Attack of the roman smurfs.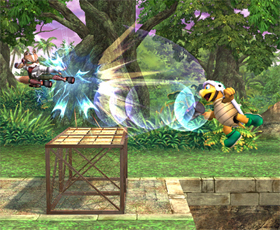 Throw more hammers, you're making it too easy.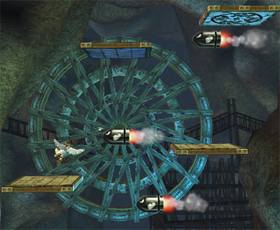 Where's Mario when you need him..

Oh there he is, hogging the limelight as usual.
The storyline shows character development in some of the big players. It's helped along by a series of video clips. Here are some stills from those: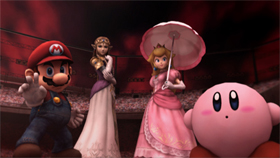 The real 'fantastic 4'.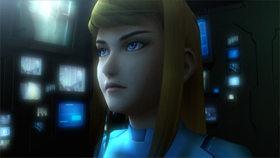 3.. 2.. 1.. we're rolling.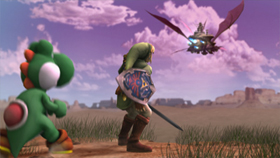 Dammit, we'll be waiting 25 minutes for the next one.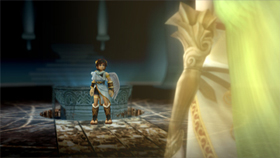 I didn't wanna say anything but er, hehehe I can kinda see through your dress.