Events back in Brawl

Events are back for Super Smash Bros Brawl. These are fun scenarios that are set up for you to battle through as a single player. Three difficulty settings are available. High scores are recorded for each event and each difficulty, so there's a competition element to it. Some examples of events are:
Two Trouble Kings - Mario takes on both Bowser and King Dedede.
Pink Ball Repulsion - Meta Knight must stop Kirby boarding the Halberd ship.
Cleaning House in Skyworld - Pit must break all the terrain on the stage, both hindered and helped by Wario.
Sleeping in the Eggs - Using his Egg Lay special move, Yoshi must put both enemies inside eggs at the same time.
Dark Link Duel - Stamina match where Link takes on his shadow.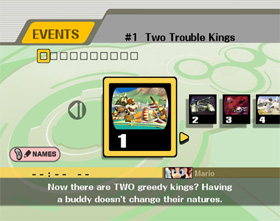 Those pesky kings.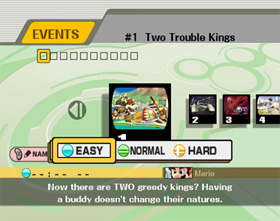 Better take it easy.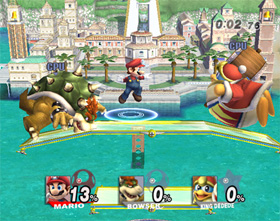 It's ok, I brought Wii Fit with me.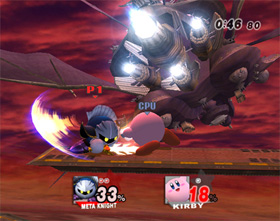 Not on my watch.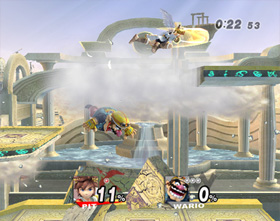 Ah this place was a dump anyway.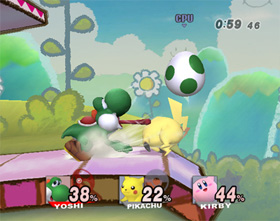 Eww! Get away from me.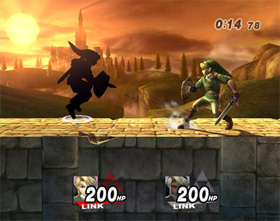 I think there's a cream for that.