Mario Circuit stage in Brawl

This is more like it. Today's Super Smash Bros Brawl update shows off the Mario Circuit stage.
The course is set in the shape of a loose figure 8, and of course you're brawling right in the middle. Shyguys are driving around the track and they don't appreciate you getting in the way. They can approach from the front or up above. A screen in the distance displays their position, so you have a chance of knowing what to expect.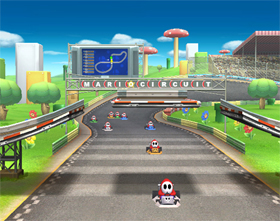 I was born to win.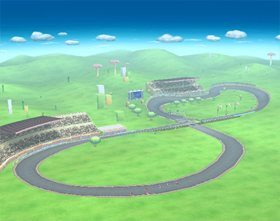 It's a good day for racing.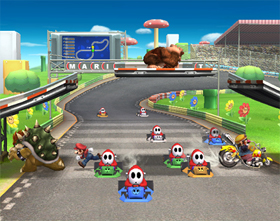 Sorry, no bikes allowed.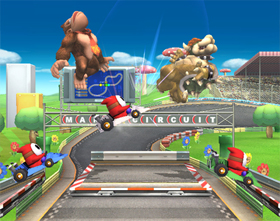 I don't know why we come here to fight.

Cheap vandalism is never the answer.