Pitfall item in Smash Bros Brawl

Today's timely Super Smash Bros Brawl update shows off an item called the pitfall.
The origins of the pitfall are in Animal Crossing. If you get hit by this thing you'll be slipping down faster than the playstation brand name.
You can also set it on the ground, so the next fighter to come along falls through an invisible trap door.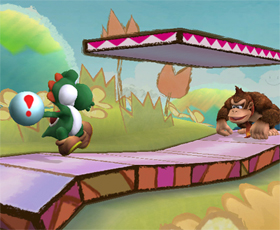 I've got the tie, just need those shoes.

Stocks are up?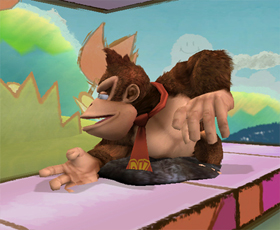 If only I was chairman of the board.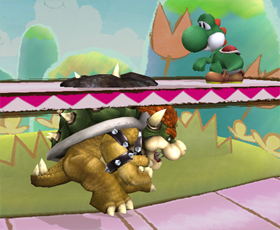 Yea, you better hope I don't get out of this.