Smash Bros Brawl vault modes

It's a screenshot-heavy update for Super Smash Bros Brawl today. I get the feeling that Sakurai may be struggling for updates, because he wants to tell us about every mode in the game (again?). He's all about modes this guy, always with the modes.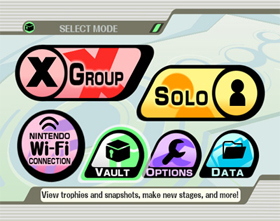 Brawl main menu.
Today we can see what's in the Vault section. The vault is mostly where you store stuff you've collected or saved while playing the game, like trophies, stickers, replays and screenshots. It also houses things like the Stage Builder, and the Masterpieces (Virtual Console demos).

Vault menu.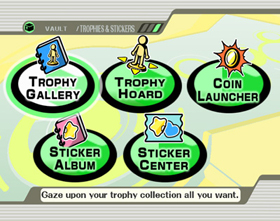 Modes upon modes.

Watchin' the game, spittin' some tiles.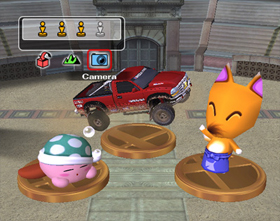 Shut your engine off, I want peace.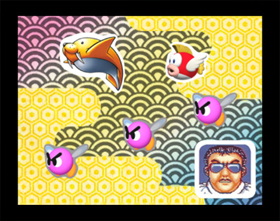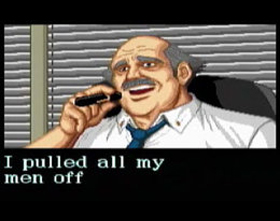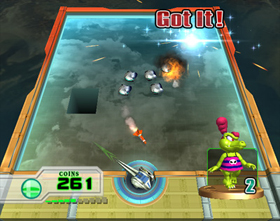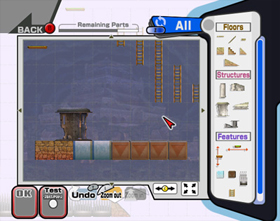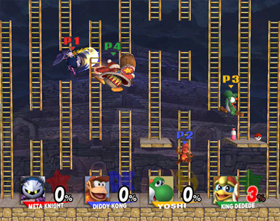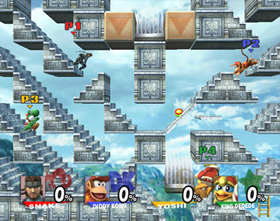 I can't see it taking off.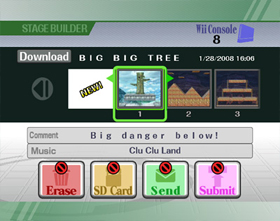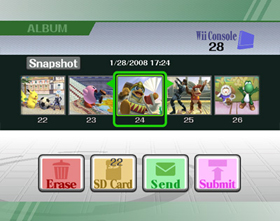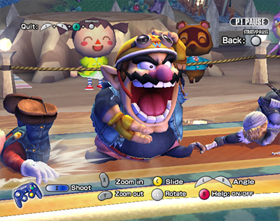 Show me the money!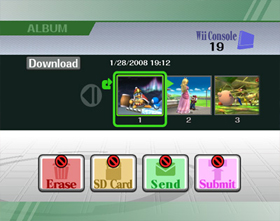 Kapp'n from Animal Crossing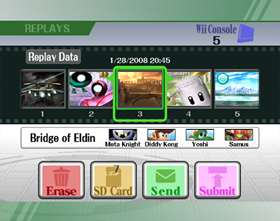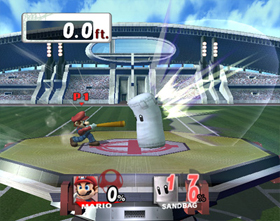 Stand closer, Mario.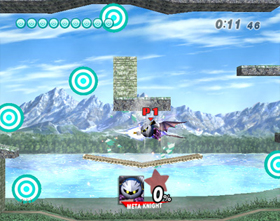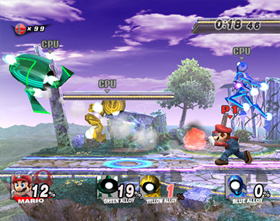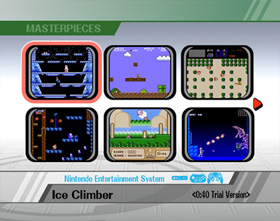 The Chronicle (seen above) is a chronological list of Nintendo games which gets filled in as you collect the appropriate stickers.