Stafy starring in Brawl

In Sakurai's third "not bad" update in a row, here's Stafy, another new Assist Trophy in Smash Bros Brawl.
Unknown outside of Japan, apparently Stafy starred (see what I did there) in "Densetsu no Stafy", which I assume is a game.
Stafy is shaped like a star, a fat star. He's capable of a spin attack, but is weak and can also be attacked himself. If you had the choice of Assist Trophies to help you out, he would probably be near last.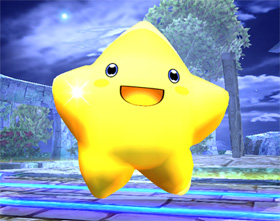 OH HAI! CAN I HAZ STAR BITS NOW?!1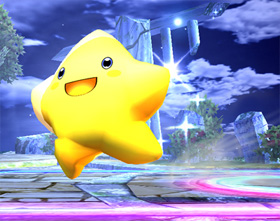 BETTER LUSE SUM WEIGHT LOLZ.

HALLO CHIEF MONKEY MANS, FREND?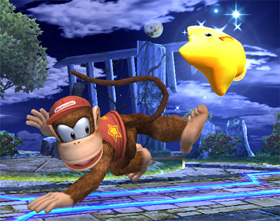 OHZ NOZ!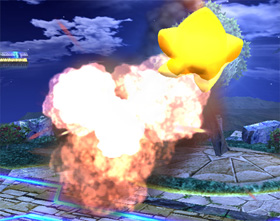 TRAAAANNSSSSFOOOOORRRRRMMMMM!