Make your own stages in Brawl

A fun update from Sakurai today, in Super Smash Bros Brawl you will be able to build your own stages using the Stage Builder.
To start off you choose the size of your stage (small, medium or large), the background image and which music will play. Then you're whisked off to the edit screen where you can add all manner of terrain, like platforms, ladders, slopes etc.

This stage makes me blue.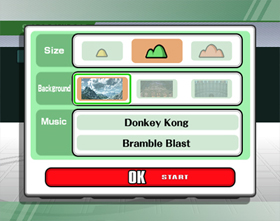 Back to the drawing board.

Everyone likes a long ladder.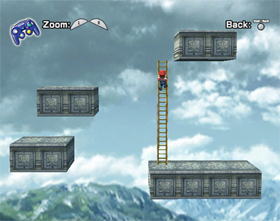 This goes-a nowhere.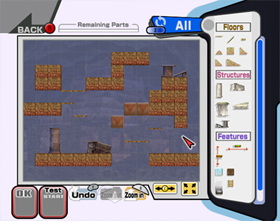 I'm not convinced.
When you're done, you can save it to your SD card. You can also share your masterpieces with friends or submit them to Nintendo.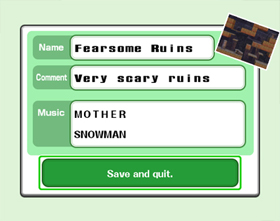 It wasn't that scary.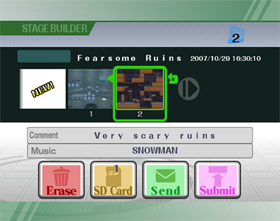 Erase. Surely.
Once a day you'll receive a new stage made by somebody else over the Internet. However, at the end of the day the stage will be erased and replaced by a new one, so you don't have to worry about space issues.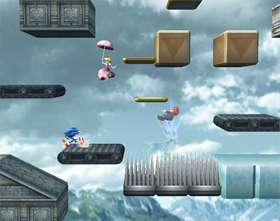 Hey it's Marble Zone. Kind of.