Standard Brawl mode

The standard Brawl mode in Super Smash Bros Brawl is described by Sakurai today. We get our first official look at the character roster, but it's incomplete and doesn't confirm any of the latest rumors.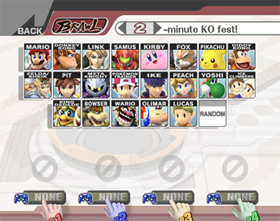 Mario is in this game!
To choose your character, move the little hand onto their square and drop your token onto it. A larger pic of them will appear at the bottom of the screen, from here you can tap them to change colors. On choosing to play as Pokemon Trainer or the Zelda/Sheik duo, you can also pick who you want to start the match as. If you're feeling footloose there's a Random option, but you won't know who your brawler is until the match begins.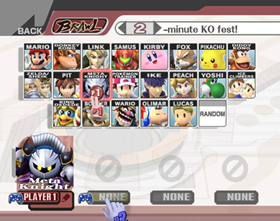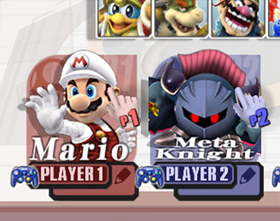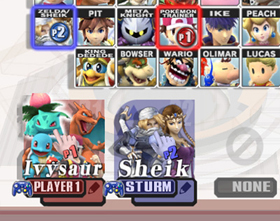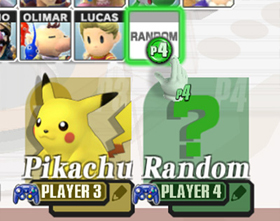 There's a small pencil icon next to your character in case you want to give them a name. You can choose an existing name or register a new one here.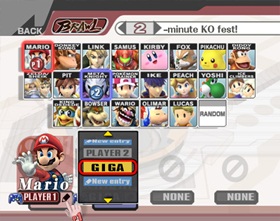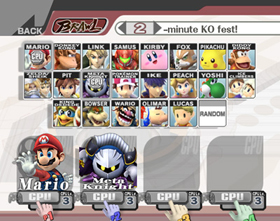 Tapping on the bar above the characters lets you modify the rules of the match. You get a plethora of settings to toy around with, like time limits, items, handicaps and team options.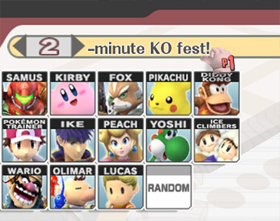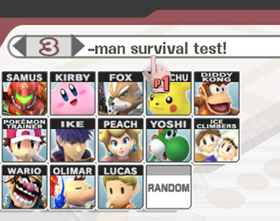 Accessorize!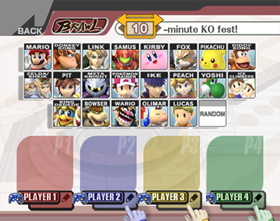 Let's turn this train spastic.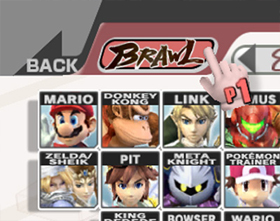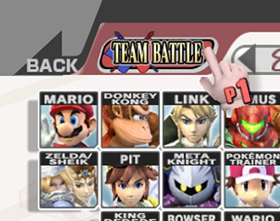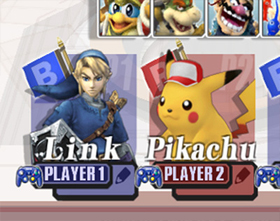 Support the team.
When you're ready to fight, there's only one thing left to do, choose a stage. There's a heap of stages available, including several from the previous game Melee, but not all of them. Of course you can also access custom stages that you've made yourself in the Stage Builder.