Sticker power in Brawl

Did you know stickers aren't just for show in Super Smash Bros. Brawl? Today Sakurai gives us the lowdown on sticker power and its use in the Subspace Emissary.
Each sticker you collect has the capability to boost a character's stats or abilities in some way, a power-up if you will. Clearly some stickers will benefit certain brawlers more than others.
The screen for applying stickers to your fighters looks like a trophy base. Space is limited, so choose wisely. Cram smaller ones into the gaps as much as you can. Stickers that boost the same stat won't stack, meaning only the more powerful one will have an effect.
Stickers can be moved around even after being stuck down, but if you peel one off it's gone for good. As you play through the game you can expect to pick up a number of doubles, so you won't necessarily lose a sticker out of your collection. If you run into a Game Over screen though, half the stickers on your character are gone. Wap wap wap-wap.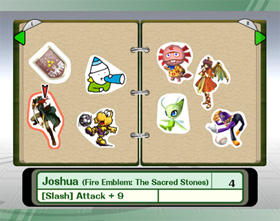 Looking good, Koopa.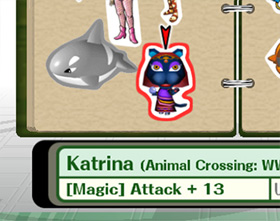 Just what I needed.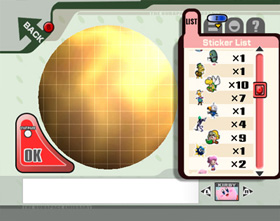 Time to make my mark.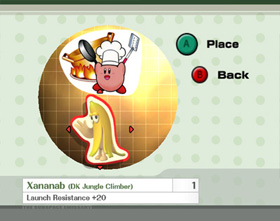 Xananab, classic.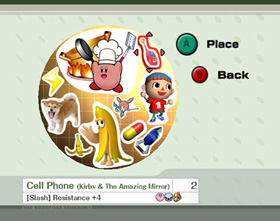 Yea, I always carry my phone to resist slash damage.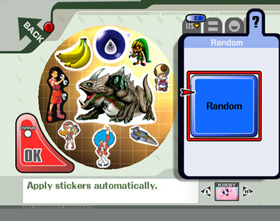 Those bananas get everywhere.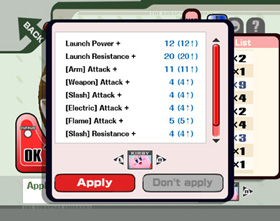 They won't know what hit them.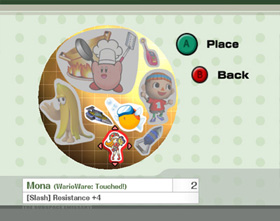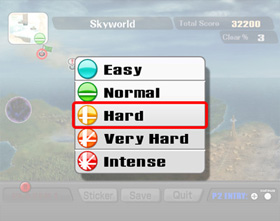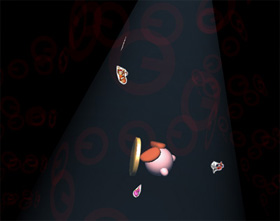 I spent 2 hours sticking those!