Super Mario Bros. speed record beaten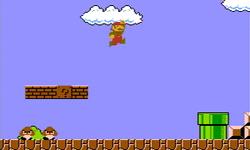 Got 5 mins? Let's beat Mario
Many of us think we're pretty good at platform games, but the speedrunners of this world take that to a whole other level.
One such speed demon called Blubbler has taken on Super Mario Bros and beaten it in just 4:57.69, edging out the previous record of 4:58.09. Video evidence below!
The iconic Super Mario Bros. is now almost 30 years old. Time flies?