Sonic goes super in SSBB

Sakurai's feeling festive and has given us a reasonable update: Sonic's final smash in Super Smash Bros Brawl.
As you might expect, Sonic uses the chaos emeralds' powers to go Super Sonic, at which point he turns yellow and races through the air at breakneck speeds.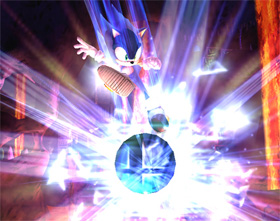 Awesome radical to the max dudes!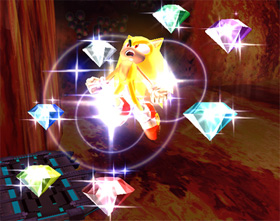 These might pay off my debts.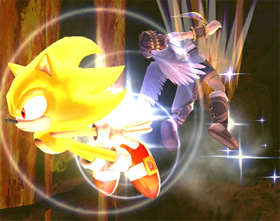 You can't do this, I'm holy and stuff.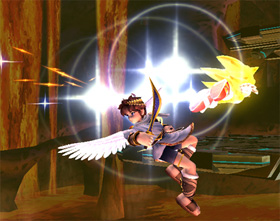 Curses!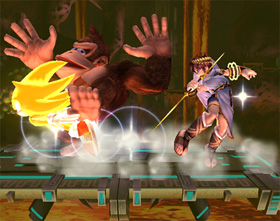 Seize him you ape.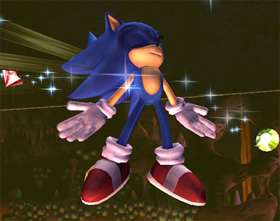 You've had your fun.
Not only this, but there's a Sonic theme track thrown in as well. It's called Angel Island Zone and is taken from Sonic the Hedgehog 3, the game where Knuckles first appeared. Is that a hint that Knuckles might be joining the Brawl too?