Brawl gets spicy

There's a hot new item in Super Smash Bros Brawl - the superspicy curry.
Upon eating the curry, your character will be set aflame for a while. It also lets you perform moves that you otherwise couldn't do.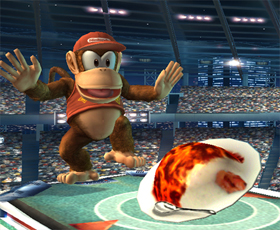 I could use a good meal, bananas are getting old.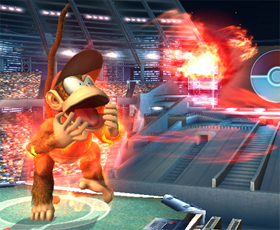 Agh! Check please.

Lousy waiter, I'll show you.