de Blob team announces new game
The student developers behind the original concept for De Blob on PC have formed a studio called Ronimo Games based in Utrecht, Holland. The team of seven are now moving forward onto a new project for WiiWare.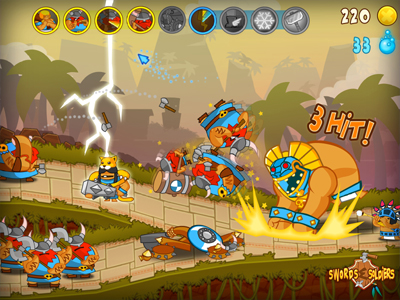 Swords & Soldiers is a side-scrolling realtime strategy game (RTS). The power of the gods is at stake, and three factions must battle it out (among them are Vikings, and some kind of Egyptian/Indian hybrid). Release is hoped for during the final quarter of this year.