The Croods coming to Nintendo platforms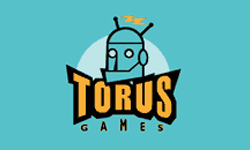 Basic win-stinct
DreamWorks' latest animated movie The Croods is set for release in March 2013, and Torus Games have been contracted to develop a video game to go alongside it.
The game will hit all current Nintendo platforms - Wii U, Wii, 3DS and DS. By the sound of the press release below, it won't be one for core gamers:
The Croods: Prehistoric Party! features the lovable Croods family - Grug, Ugga, Eep, Thunk, Sandy, Gran and Guy - on a hilarious adventure through 30 unique and addictive party-style mini-games.
Explore spectacular landscapes in an incredible new world filled with never-before-seen creatures as you battle your friends and family in this awesome adventure with up to four-player multiplayer for Nintendo's Wii U and Wii consoles (single player for handhelds).