The Walking Dead coming to Wii U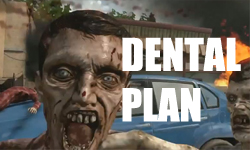 Zombie nation
If ZombiU didn't satisfy your thirst for zombies, Activision may be helping you out by announcing The Walking Dead: Survival Instinct for Wii U. In an interview with Digital Spy, the game's producer commented:
"We were over halfway through the project when the Wii U thing started coming about."
We didn't want to change the game, because the game had already been established, so we tried to say, 'What can we augment with the Wii U version?'" - Glenn Gamble
Managing inventory is an important feature of the game, and you can expect the Wii U GamePad to be used for this.
The Walking Dead: Survival Instinct arrives in Europe on March 29th - No US date has been announced.