Tomb Raider Underworld Wii glitch

According to reports going around, the Wii version of Tomb Raider Underworld has a game breaking glitch which crops up in some cases, making it impossible to continue further.
The problem arises near the end of the Coastal Thailand area, where an important lever sometimes fails to appear.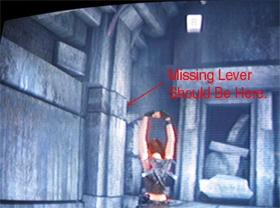 A number of users on the game's official forum have run into the same issue, but so far Eidos has neglected to comment on a solution.